Crania Anatomica Filigre (small)
80009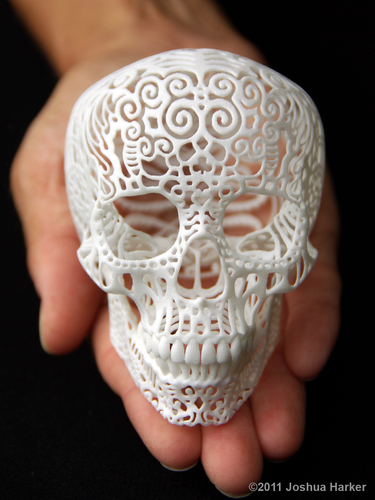 Crania Anatomica Filigre
The little filigree 3d printed skull that became the #1 most funded Sculpture project in Kickstarter history & an icon of the 3D printed medium. The piece marks the 1st application of Joshua's surrealist automatism technique to representational form. It gives a new identity to the shape & invites the viewer to discover the form through the gentle visual lead of the pattern.  This has been an exploration in how 2D images & designs can change the interpretation of 3D form & geometry.  Representing the passing of an era & the ever growing renewal over the ghost of the past.
Dimensions: 2.6" x 3.5" x 3.5" inches (6.7 x 8.8 x 8.9 cm)
Material: 3D printed SLS polyamide/nylon
Color: White, slightly flexible & durable
Delivery: Typically in stock. Otherwise approximately 2 weeks + shipping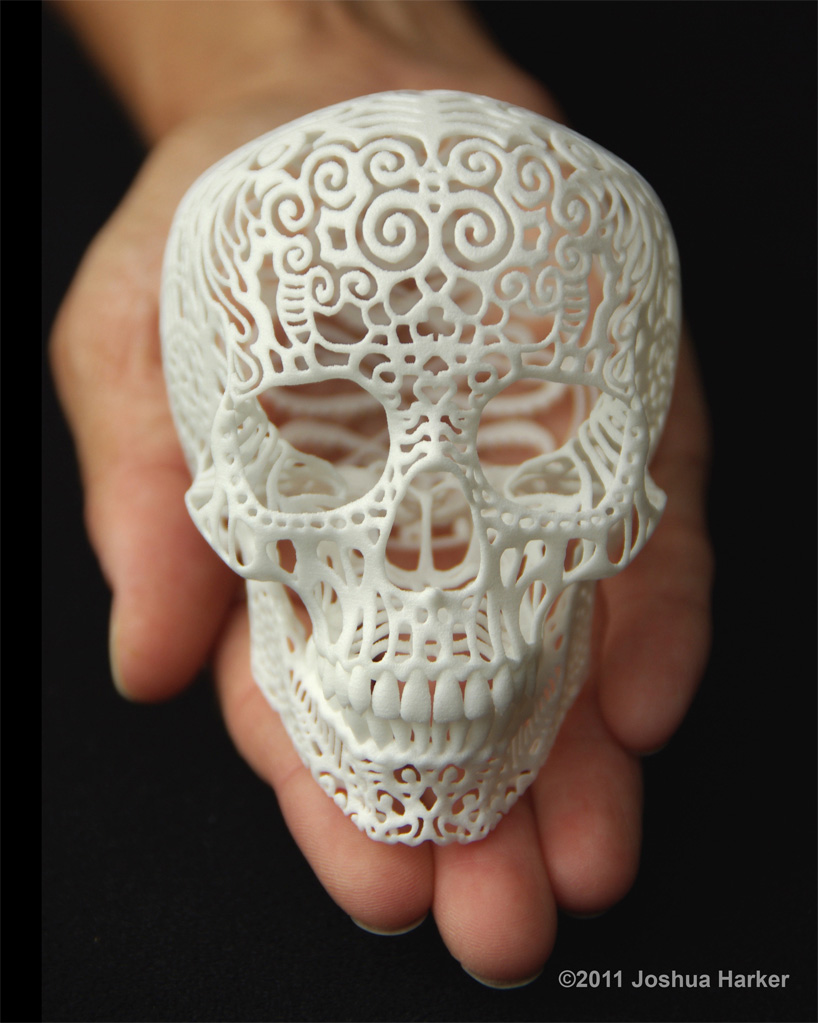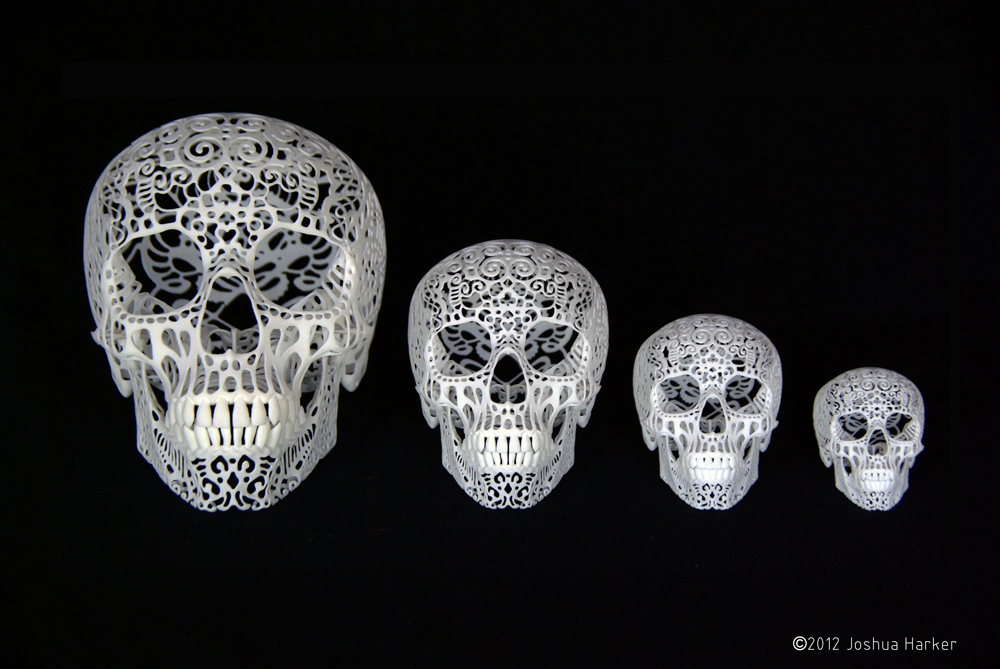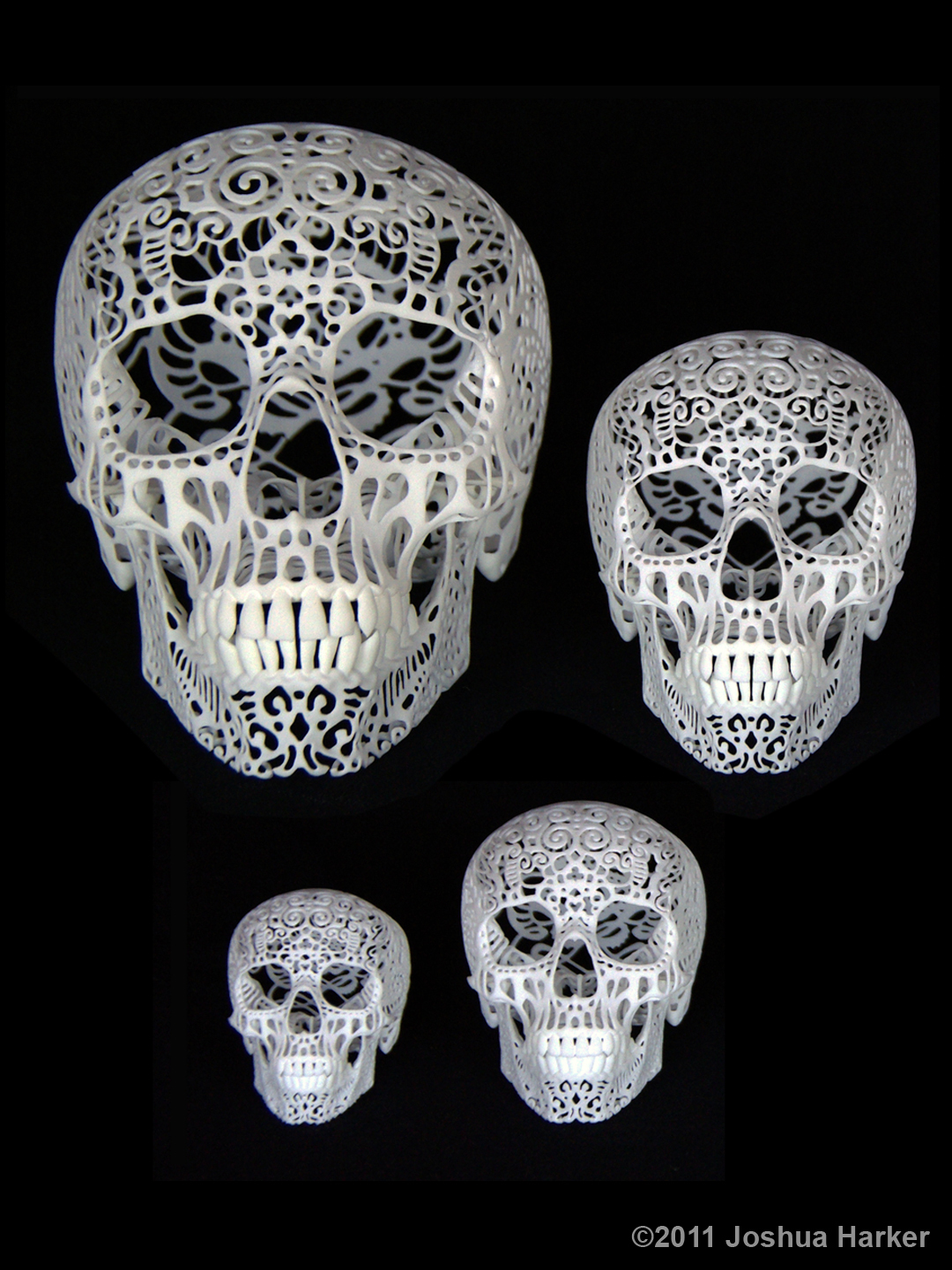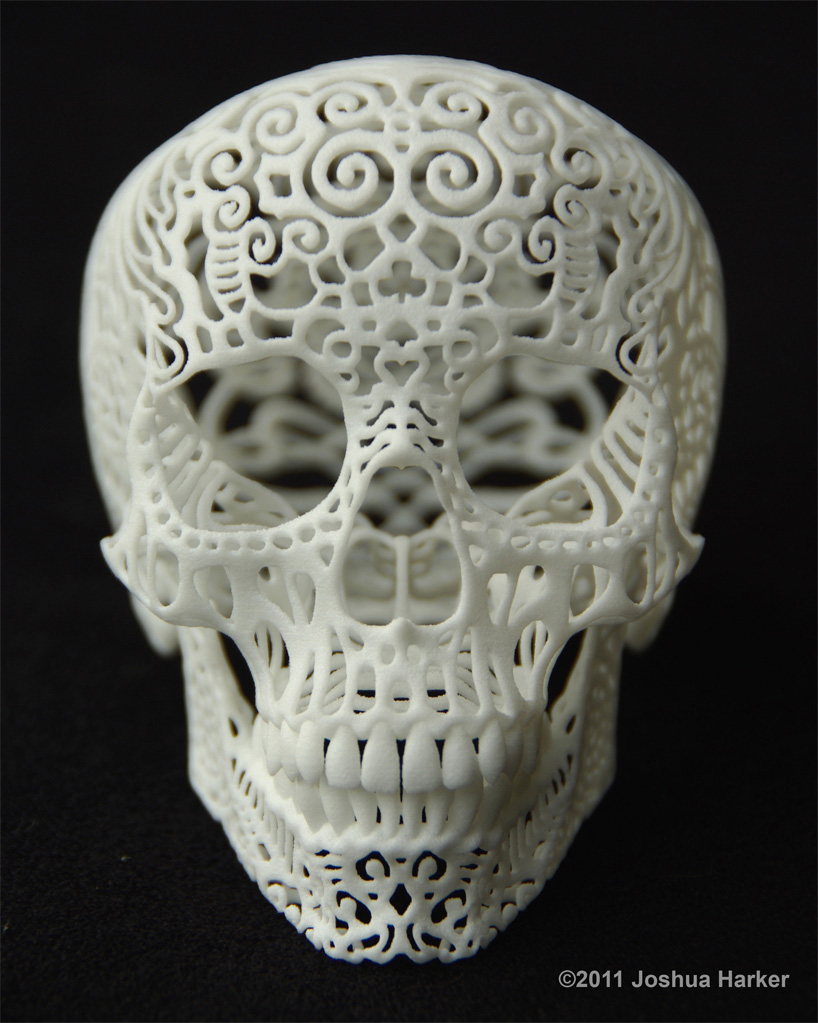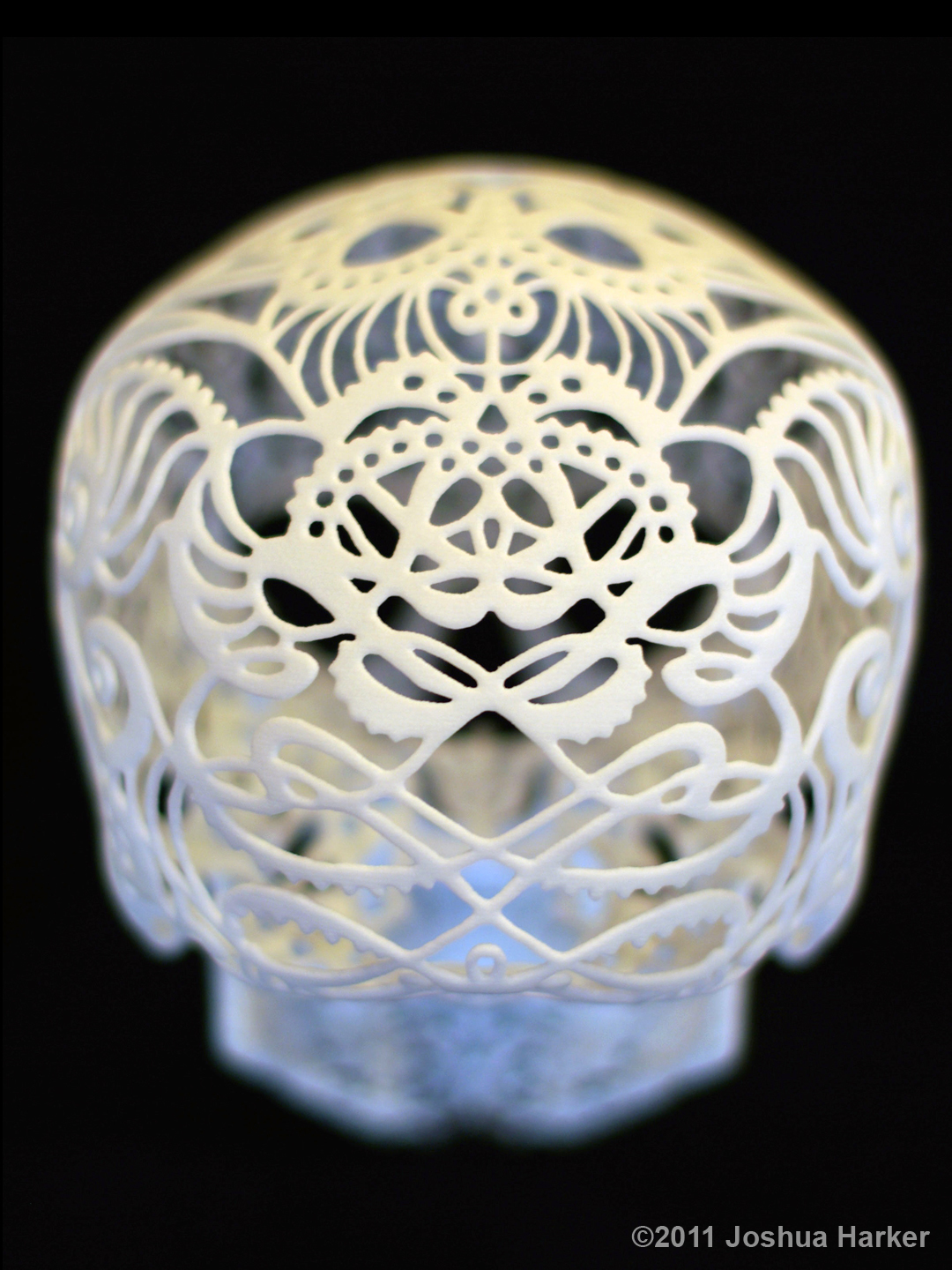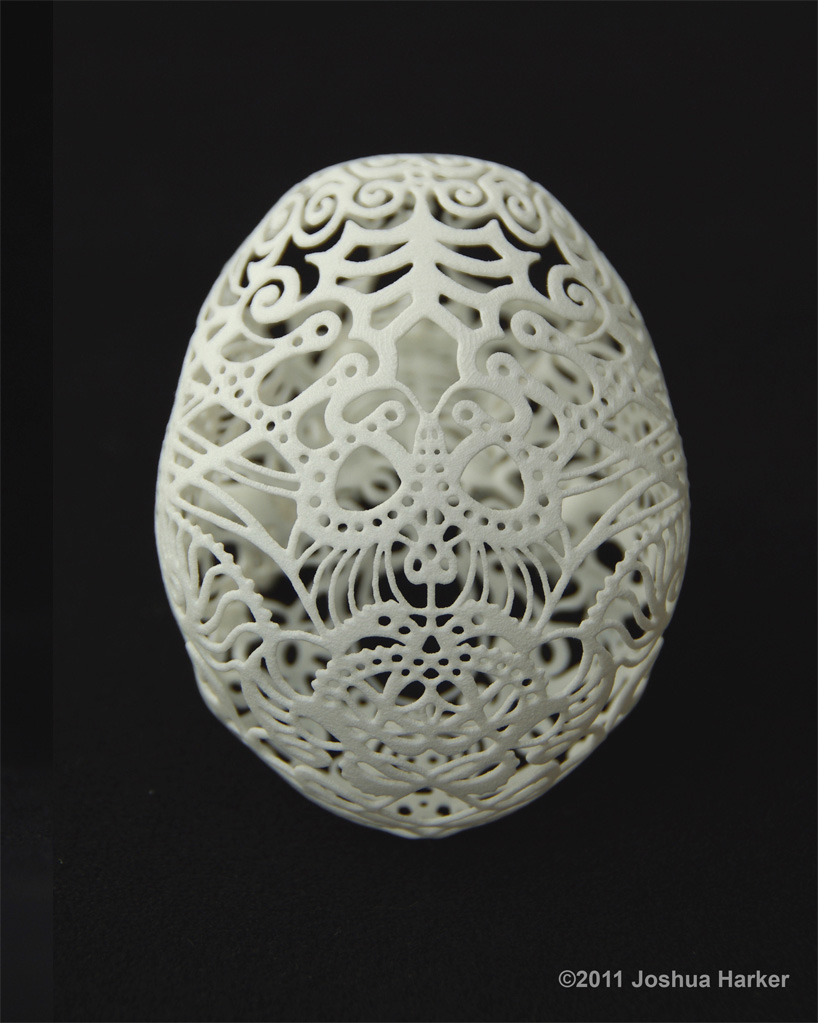 Welcome! Check FAQ for ordering & shipping info.